Headless is pretty comfortable: absolutely not top-heavy, shorter than a "normal bass" and easy tuning at the end of the body!
"Topless" has a couple of advantages: The Headless Bass is the perfect travel companion - it's not that long, fits compactly in a small case or bag, and you do not have to compromise on the sound. Top-heavy is not an issue. Experts even think, due to the missing head plate, to hear a more direct sound. And the dreaded "dead spots" do not exist here.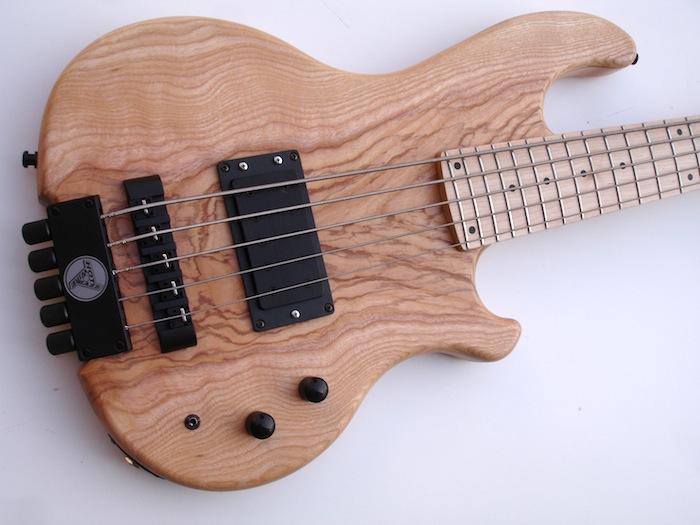 Extra long scale, 24 frets, a fat pickup, passive electronics, good machines, beautiful woods with good tone. For the rich tone of an alder body, with an attractively grained Olive top, including matte finish that lets you feel the wood.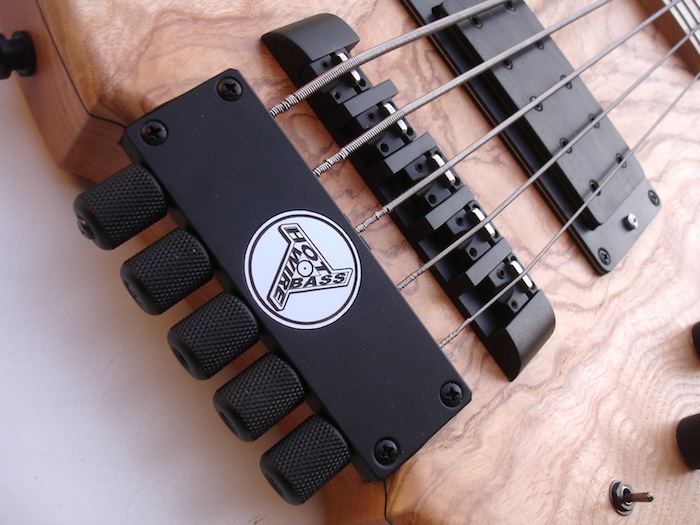 You tune at the body end with the award-winning ETS mechanics.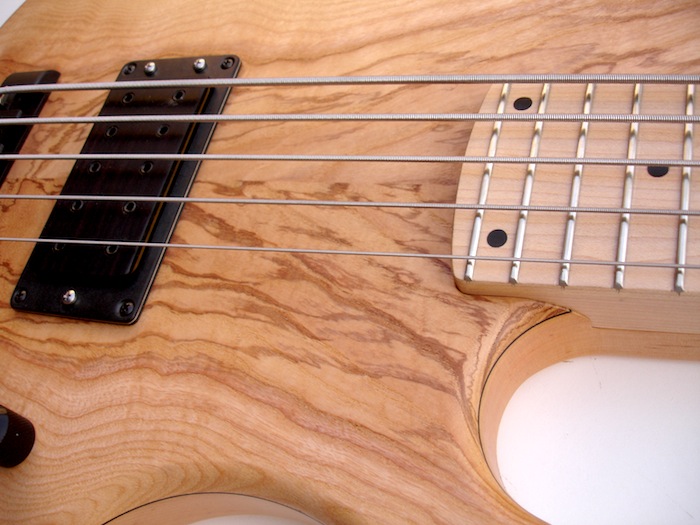 For the elegant look and the sophisticated tone we put an exotic top on.
For even more sound sound and playability we can of course offer a thru neck. Two pickups of your choice and active electronics are availaible, high-gloss finish, LEDs in the neck, whatever you require!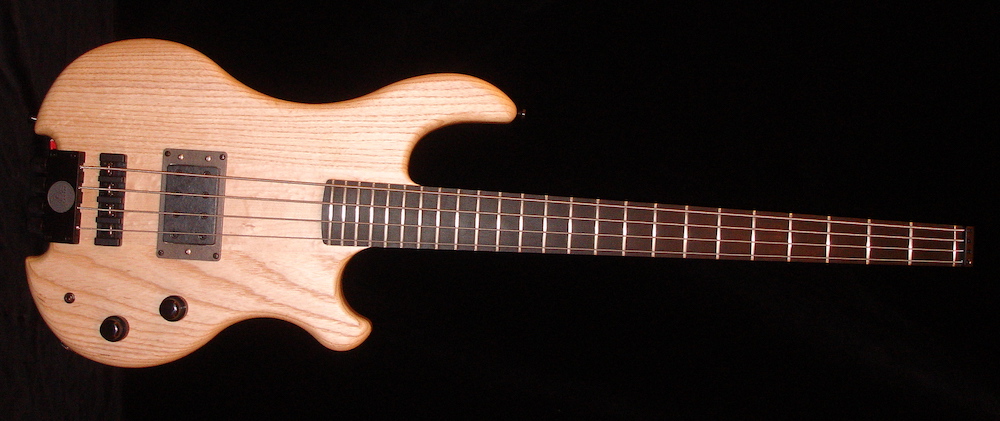 For the bass player with a sensitive back who still wants a fat sound. You will get it, with optimal back protection!
Only 3300 grams on the scale for the medium scale Inlaw of light swamp ash, with a few cavities in the body to save more weight, and a matte finish.
The Hotwire W-Bucker pumps out a rich sound, which can be tweaked in all directions with the East sound control.
The neck is made up of three strips of maple for even more stability, and the ebony fingerboard provides extra brilliance.
INLAW "SWAMPY" EXTRA LONG
This one cuts through everywhere. The extra-long scale ensures a really rich Low B.
Our half W-bucker on the neck allows unhindered slap techniques on 24 frets. The East Uni-Pre 5K offers full control over all frequencies. ETS machines, bridge and headpiece in black chrome.
See the massive swamp ash body, with three-strip, six-bolt maple neck with ebony fingerboard, all finished in matt.
Our W-Bucker offers a lot of passive power and in the parallel position gives out an excellent slap tone, in the serial position it unleashes more power. Additional East electronics on request. You can hear it in the song below.